Fatima Rasheed studying in class 10th in A.A-Tutor Academy Karachi, she wants to be a scientist and it worries her that there are "so few female role models in the world of science."
Fatima associated with Pakistan Science Club since 2009. She did many experiments and she also host PSC video programs.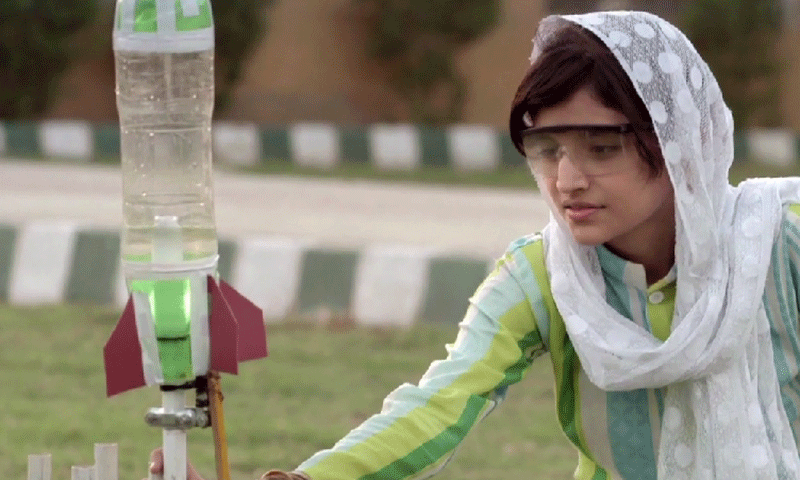 How To Make a Telescope at Home (Video Urud)
How To Make Simple Telescope – Pakistan Science Club
Make an Electromagnet (Urdu) – Pakistan Science Club
How To Build Paper Helicopters (Urdu) – Pakistan Science Club
In honor of International Day of the Girl on October 11th, SOC Films produced a five-part series for Chime for Change showcasing talented young girls with big dreams in Pakistan. Fatima's dream is to be a scientist. What is your dream?
she said "I want my name to live forever through the research and experiments that I do," in a 54-second-long video produced by Sharmeen Obaid Chinoy (SOC) Films for 
the Chime for Change (CFC) campaign