Hands-on Science Workshops
Science workshop is one of the most appropriate methods to provide students with a hands-on learning experience and insight into the practical approach of the theoretical knowledge that they get from books and their classrooms in schools.
---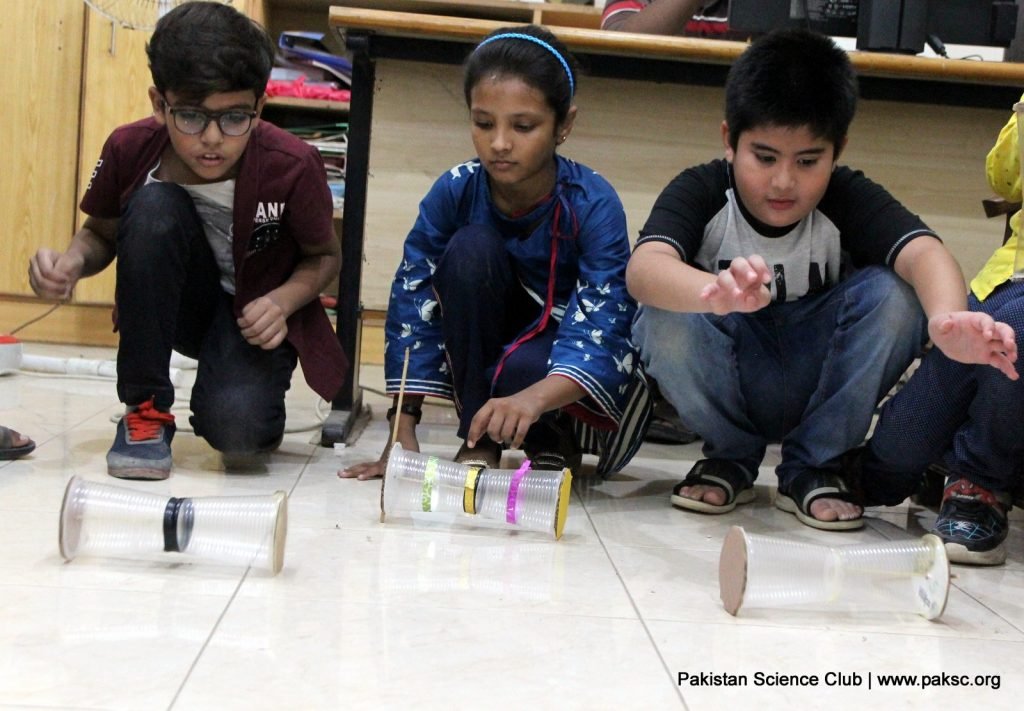 Why Science Workshops?
The hands-on learning experience and practical skills development.
Conceptual learning and understanding of basic science, technology, engineering, and mathematics (STEM).
Curriculum-linked activities will help the students to understand what they have been taught in schools and its practical implementations.
---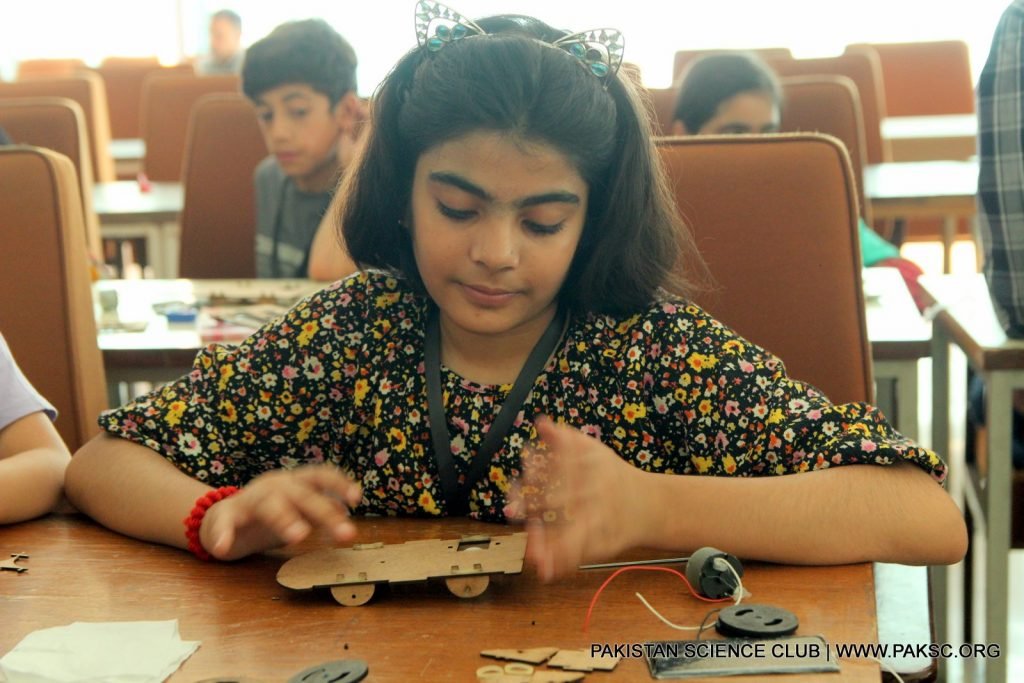 Science Workshop Aims
To provide opportunities and facilities to support scientific interest
To encourage a spirit of comradeship
To search & promote science talent and bring it to the limelight.
Providing a platform for fun learning of scientific concepts through practical experiments related to their educational curriculum.
To encourage interest in STEM Science, Technology, Engineering, and math
---
The Benefits Workshops
Hands-on skills development.
Enhancement of practical approach and problem-solving attitude.
Team working.
Leadership skills.
Presentation skills.
---
Who can attend these workshops?
Homeschoolers, Grade 1 to grade 10 students can attend
Can students attend individually?
Where can students attend individually?
PSC conducts these workshops on weekends at PSC Maker space and also organized during summer and winter camp
Does PSC also conduct this workshop for school children?
What should be done if this workshop is to be organized in the school?
You have to contact Team PSc via WhatsApp or email.
What is the duration of the workshop?
Workshop duration depends upon on workshop project.
INSTANTLY BOOK LIVE INTERACTIVE WORKSHOPS NOW
The Science & STEM workshops below are just a sample of what we have available for schools. View our full range of workshops. All Science Workshops
All
Aerial Robotics
Aerodynamics
Basic Robotics
Biology
Chemistry
Elastic Energy
Electrical Energy
Electricity
Electromagnetism
Electronics
Energy
Grade 3+
Grade 4+
Grade 5+
Grade 7+
Grade 8+
Hydraulics
Kinetic Energy
Light & Optics
Mechanical Energy
Physical Science
Potential Energy
Pressure
Simple Machines
Solar Energy
Sound
Wind Energy
Air-powered rocket The main emphasis is on the understanding of a model rocket, its aerodynamic structure, concept of pressure, Pascal's

…

Read More

Hydraulic Crane workshop overview The hands-on project serves as the best combination of hydraulics and lever with its types. It

…

Read More

Energy is neither created nor destroyed: it is only transformed. There are many different forms of energy, including kinetic energy

…

Read More

Energy
Kinetic Energy
Potential Energy

Introduction The Project addresses the fundamentals of renewable energy, its types, importance, uses, and applications in various aspects of life.

…

Read More

Electricity
Grade 4+
Physical Science
Wind Energy

This project Helps your child learn more about how solar energy works and can help them become better scientists, engineers,

…

Read More

Grade 5+
Physical Science
Solar Energy

The vibrating robot is a fun-filled hands-on activity to understand the basic robot and mechanics involved in it. The project

…

Read More
load more
hold SHIFT key to load all
load all
---
MakerSpace
Setup Makerspace in school
---
Cultivate essential 21st century STEM skills – critical thinking, collaboration, communication, and creativity.
Science Show
Learning By Doing
---
Demo of fundamental concepts along with fun. it's an exciting way by organizing science shows in schools, Colleges, festivals, science melas and libraries to inspire the students and to enhance their interest in science.
Learn Online
---
E-Learning Portal of Pakistan Science Club. We offer different STEM courses. #Learn Online