Water rocket workshop held at PSC
Water rocket workshop held at Pakistan Science Club on Saturday 15th February 2014. The purpose of workshop was the training of students to build own water rocket  for water Rocket challenge which was organized by PAKSC. Team head Habab Idrees and Shehryar Anwar along with team guided the students from different schools; the workshop activity was live broadcast through Pakistan science club WebTV.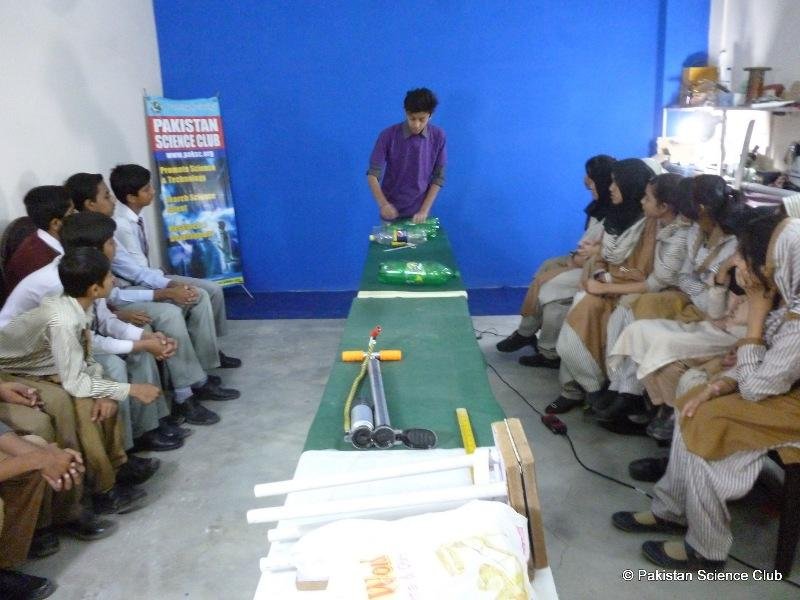 See Photo Gallery water rocket challenge.