The World Conference on Science Literacy (WCSL 2023)
The World Conference on Science Literacy (WCSL 2023) was a significant event hosted by the China Association for Science and Technology (CAST) in Beijing, China. Spanning from September 19th to 20th, this conference brought together approximately 700 delegates from both China and abroad. These delegates represented 13 international organizations and 29 national S&T institutions, highlighting the global importance of the discussions that took place.
With the overarching theme of "Improving Science Literacy and Building a Prosperous World—Join Hands on the Path Towards Modernization," WCSL 2023 emphasized the critical role of science popularization and public science literacy in propelling societal advancement. The participants, ranging from heads of international organizations to distinguished scientists, scholars, policymakers, and experienced science communicators, engaged in fruitful discussions on strategies to enhance public engagement with science.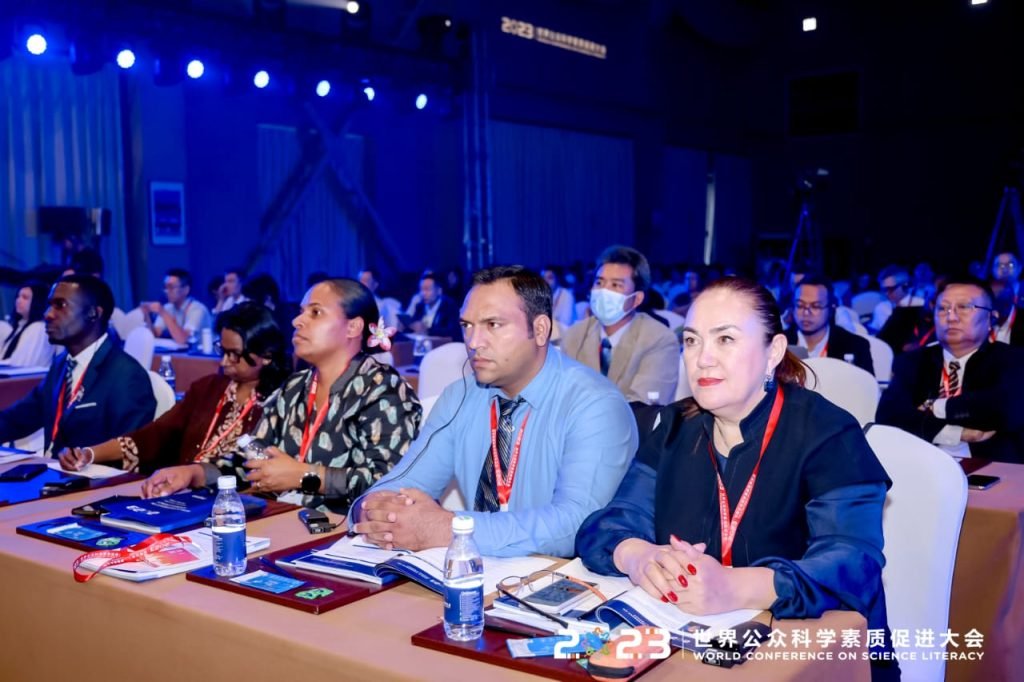 One notable attendee was Mr. Abdul Rauf, the CEO and founder of the Pakistan Science Club. His presence added a valuable perspective to the discussions, drawing insights from the experiences and initiatives of the Pakistan Science Club. This contribution enriched the discourse on science popularization and public science literacy, further emphasizing the global nature of these challenges.
Throughout the conference, there was a strong focus on collaborative efforts to advance modernization. The diverse array of participants, each bringing their unique expertise and experiences, created a dynamic environment for the exchange of ideas. The overarching goal was to encourage all peoples to actively participate in and contribute to the journey towards modernization.
As WCSL 2023 comes to a close, the impact of this gathering will undoubtedly be felt across the global scientific community. The discussions and initiatives stemming from this conference will serve as catalysts for future endeavors in science popularization and public science literacy, ultimately driving societal progress on a global scale. The shared commitment to working together for modernization highlights the potential for positive change when diverse voices unite in pursuit of a common goal.