PakSC won City School Science Olympiad
On Saturday 18th of January 2014, a Science Olympiad was organized by the City School at PAF chapter and two teams from the Pakistan science club participate in two different category and won. The event was sponsored by the Pakistan Science Club and Nottingham University. Pakistan Science Club was also media partner for the event. Five different competitions were held such as aerodynamic, eulermathecia, investigarl infection, science quidditch, the invention in large numbers and Mecano minds. Many teams from different institutions as well as collegiate took part in this brilliant occasion;
two teams from Pakistan Science Club also participated in aerodinamica and mecannominds and won. See  Photo Gallery: PakSC Team in Science Olympiad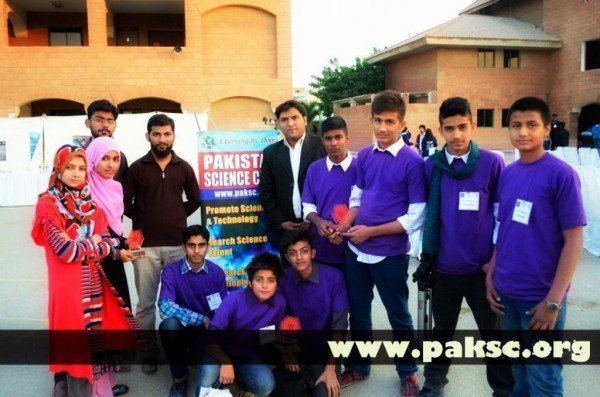 In investigar la infection, the contributors had to identify the diseases by their symptoms and given clues. In eulermathecia, participating teams had to solve the mathematical problems in the shortest given time and to decipher the codes. In invention galore the teams were provided with a subject, upon which they were to construct the simulation model. In aerodinamica the students made water rockets and launched them to the utmost possible heights, the rocket with utmost flight time declared as winner. In science quidditch the participants had to answer different scientific questions regarding biology, chemistry and physics. In meccano minds teams were provided some tools and mecano stuff through which they had to make a transformer robot within an hour.
The event was supposed to be started at sharp 09:00 am but it was a bit late and was started at 10:00 am with the Recitation of the Holy Qur'an followed by the introduction of the event organizers, sponsors and guests. The chief guest was from the Nottingham University Professor Dr, Naghman Khan, other guests included founder of Pakistan Science Club Abdul Rauf and Miss Shereen. Afterwards, the guests were invited individually to say some revering comments for the students, they all wished best of luck to all participants.
The event started at 11 AM. Two events had to come to pass simultaneously, at same time. From 11:00 AM to 12:30 PM invention galore and science quidditch were going on. From 01:00 PM to 02:30 pm aerodinamica and eulermathecia were held. From 03:00 PM to 04:30 PM meccano minds and investigar la infeccion were held. Meanwhile the event was also covered by Pakistan Science Club's media team. They took small interviews of different organizers and contributors and different competition video clips were made.
Around 05:00 PM the event finished, winners for different competitions were announced. The teams were awarded with the shields; two awards for best team were also presented. The volunteers did a brilliant and great job during the event; they cooperate and gladly guided the participants in different competitions.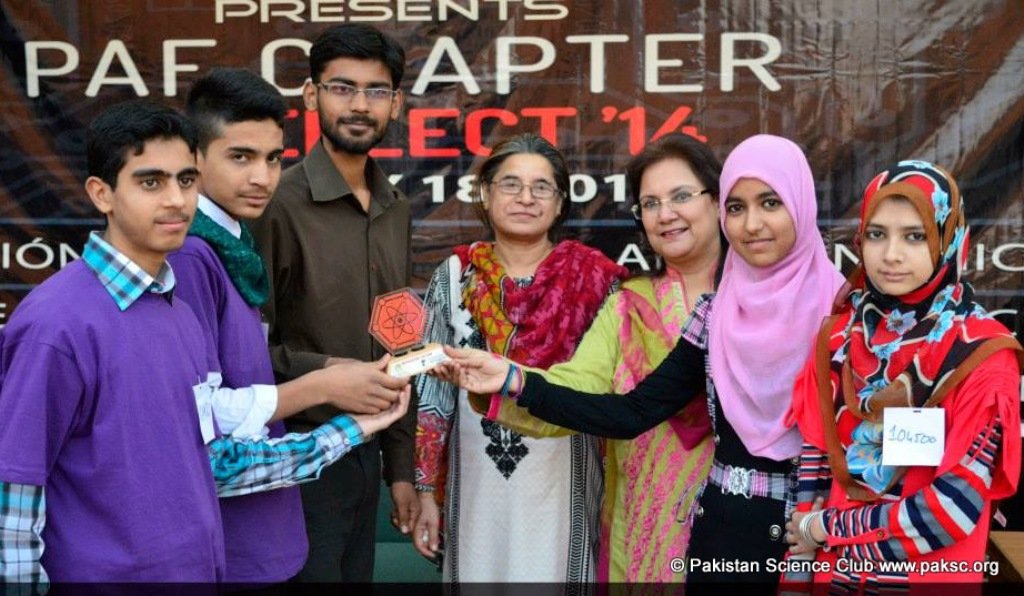 This event created a really very far-fetched and an impressive practice and an event to explore new talent in different fields of science. It provided and showed a platform to the students of different institutions to let them know their skills, imagination, knacks, brilliance, creativity and innovation. These types of events are supposed to take place at every level that will be very cooperative and valuable for the students to understand the practical implementations of science and to spread the scientific atmosphere in the globe.