PSC organizing Winter Robotic Camp 2022
Winter Break from school is the perfect time to chill out with science! Join Pakistan Science Club Winter camp for one week of a five-day camp and start the new year with some amazing projects.
We are using appropriate methods to provide students with a hands-on learning experience and insight into the practical approach to the theoretical knowledge that they get from books and their classrooms in the school.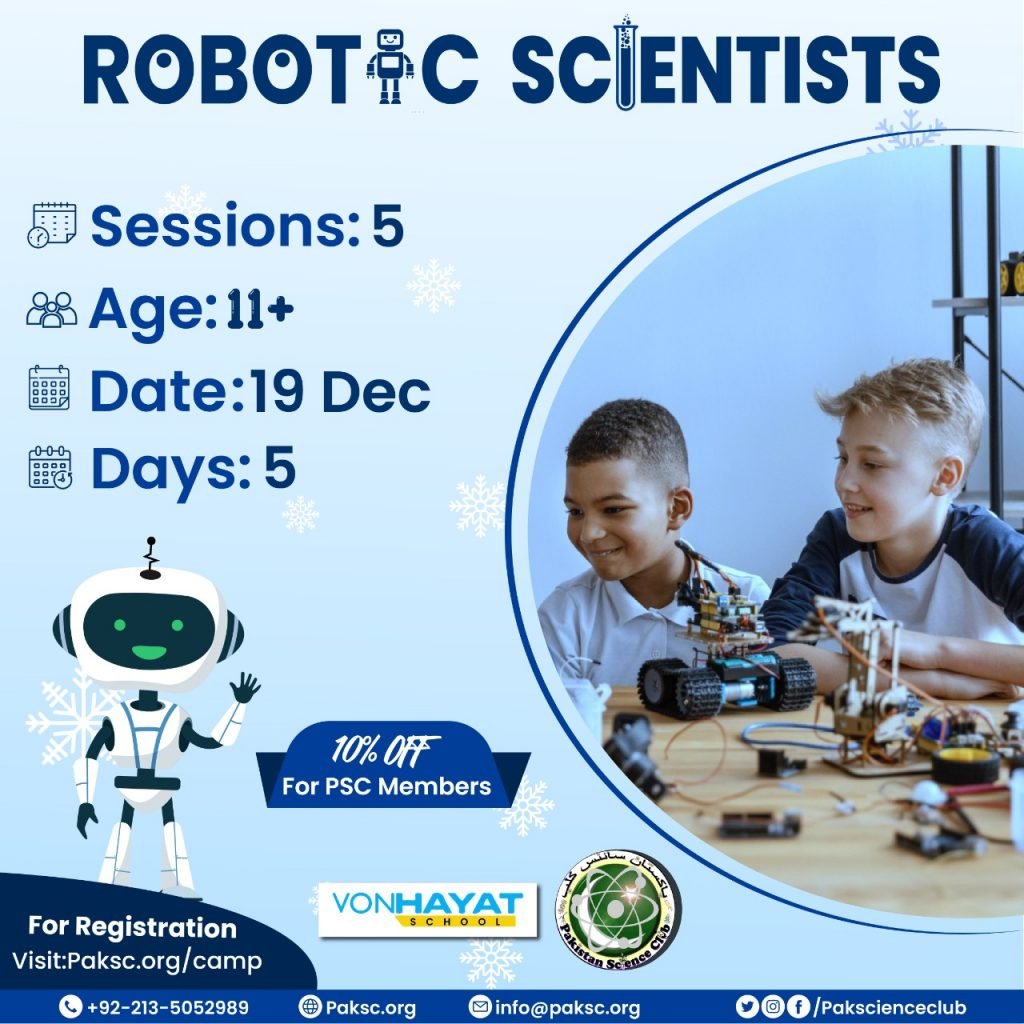 FEATURES OF CAMP
Exploration of scientific laws and their applications.
Hands-on skills
Fun Learning Science activities
Engineering design process
Special STEAM Box for the individual camper. (Online)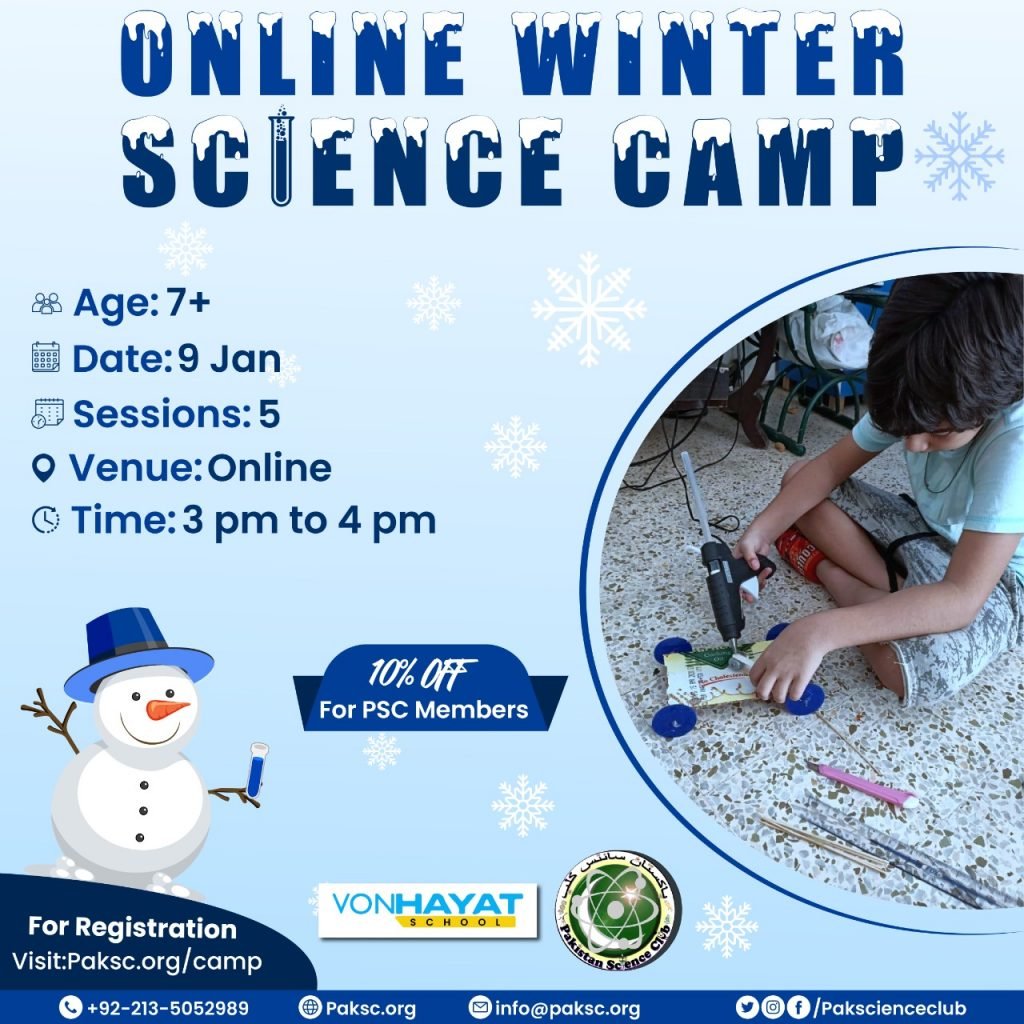 The onsite camp will be starting on 19 December and the online camp starting date is 9 January. This winter camp is divided into two age groups, 7 to 10 ages little inventors and 11+ Robo scientist
For more details visit paksc.org/camp