PSC conducted hands-on activities and Fun Science show at Lok Virsa
The two-day Pakistan Mother Languages Literature Festival was organized in collaboration with Indus Cultural Forum (ICF) and Strengthening Participatory Organization (SPO) on the theme of "Our Languages Our Identity" at the National Institute of Folk and Traditional Heritage, Lok Virsa. The event featured a variety of cultural activities including discussions on languages, literature, and culture, book launches, etc.
On the occasion of the festival, ECO Science Foundation (ECOSF), Pakistan Science Club (PSC) and Pakistan Science Foundation (PSF) organized Science Fun Mela for children in which PSC carried out Fun Science Magic show and hands-on activities. PSF also set up their Planetarium and Science Bus for children visiting the festival.
Children from all age groups accompanied their parents and friends joined the activity, learned about various scientific phenomena. The fascinating and worth learning fun science activities were carried out for half an hour which addressed the basic science concepts of inertia, pressure difference, vacuum effect, breakage of polymer layer due to reaction of acid etc. The activities engaged all including children, parents and teachers in such a manner that they actively participated in it, attempted the tasks, asked questions and tried to explain the reasons behind the various science tricks.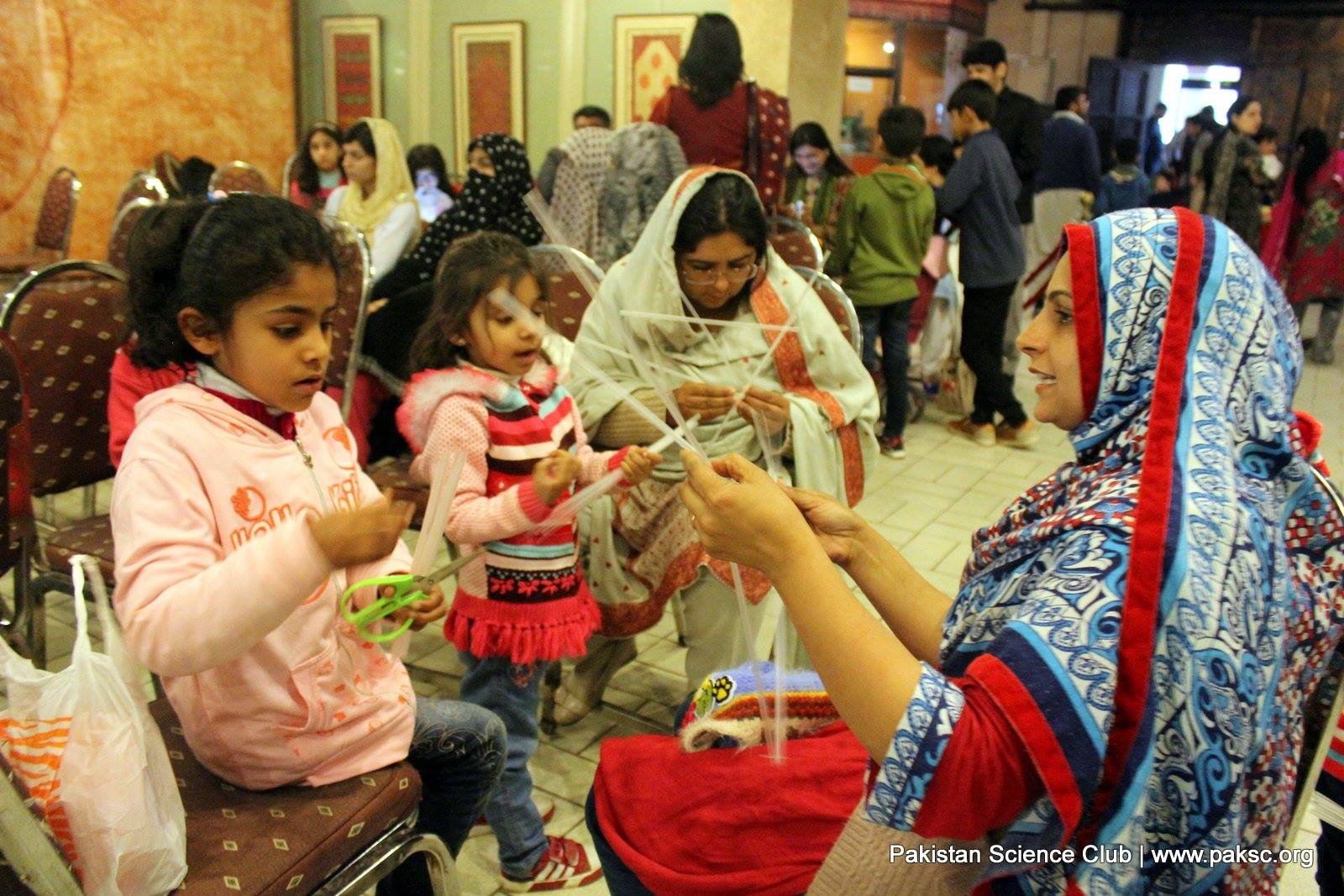 ---
In the two-day festival, after fun science demonstrations students and their parents in the group of 3 or 4 made and tested the Tall tower with straws on the first day and an Air-powered vehicle on the second day.
Tall Tower is an interesting project that enabled all to learn about the concepts of civil engineering, building and towers construction, the use of geometrical shapes in designing, and their effect on strength of the buildings. Another project was an Air-powered vehicle that is worth learning to decipher the basic concepts of air pressure, vehicle designing, use of air pressure and its conversion to mechanical energy.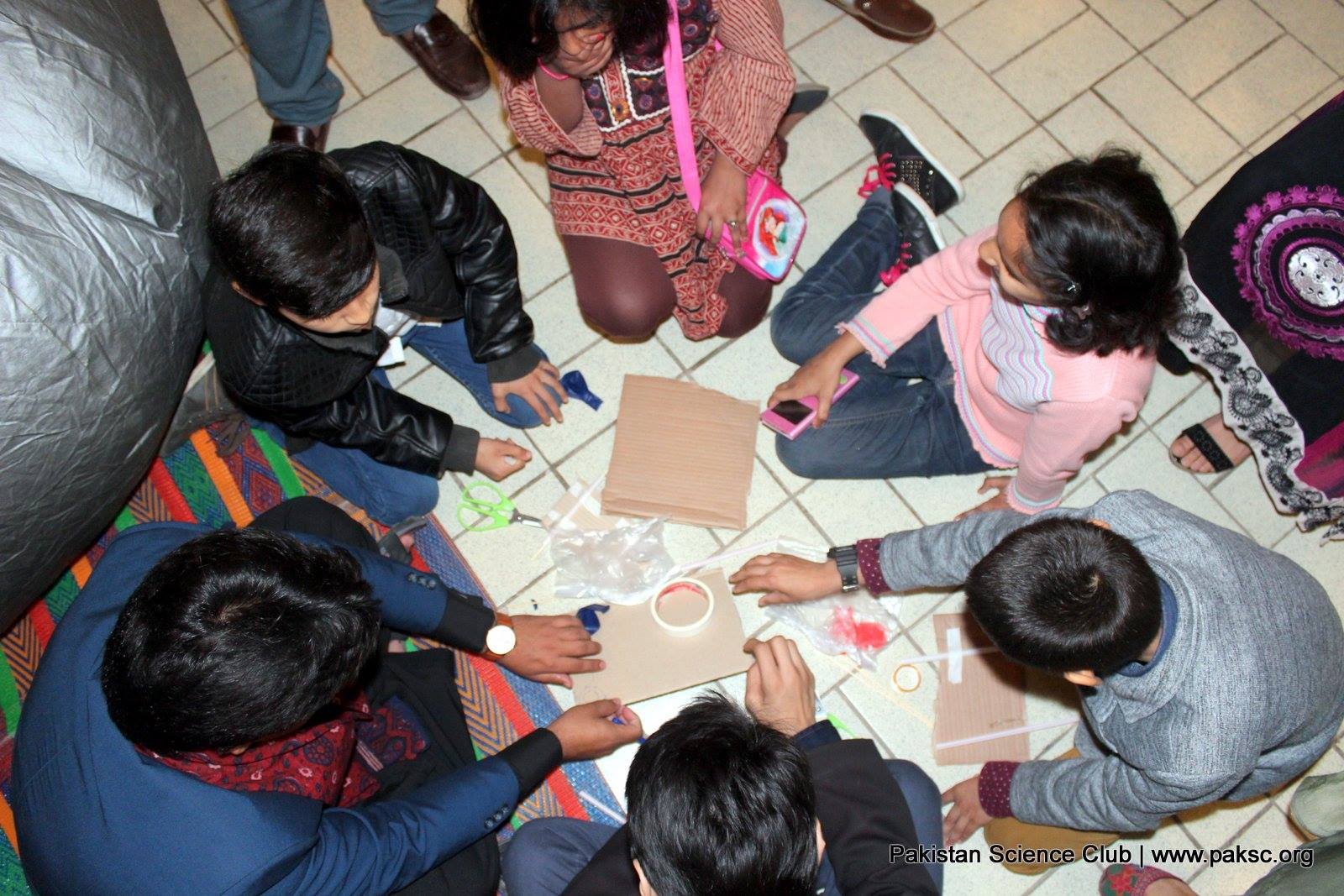 Parents along with their children engaged themselves in these worth learning and captivating hands-on activities, also visitors from all age groups from university fellows to the teachers enjoyed and dynamically participated in all. It had a very good impact and foster the interest of participants in inquiry-based learning and STEM education.
The activities and demonstrations were highly appreciated by all including participants children, parents, teachers and as well as members and organizers of ECOSF and Indus Cultural forum suggested that there should be more such activities in various other local and cultural festivals so that science can be promoted as a culture among all.