5th Preparatory Committee Meeting of World Organization for Science Literacy (WOSL)
Update on Recent Developments of the World Organization for Science Literacy (WOSL)
During the 2019 World Conference on Science Literacy, representatives from 19 national science and technology organizations, including the Pakistan Science Club, representing 18 countries, convened for a Roundtable Meeting. After extensive deliberations, they unanimously approved the WOSL Statute, endorsed the Memorandum of Understanding for the Roundtable Meeting, and collectively formulated the "Beijing Action Roadmap" to establish the organization.
Following this, at the 2020 World Conference on Science Literacy, the China Association for Science and Technology (CAST) and 18 science and technology organizations officially established the Preparatory Committee for WOSL. Building upon this pivotal development, the 2021 World Conference on Science Literacy witnessed the Preparatory Committee unveiling the Assessment Index Framework of Public Science Literacy, marking a crucial step towards fostering international cooperation in the realm of science popularization.
In an era defined by the rapid integration of science and technology into every facet of human existence, the mission of WOSL assumes greater significance than ever before. As we observe the transformation of human society into a global community with a shared destiny, we acknowledge that while science and technology bring forth significant progress and enrichment to public life, they also carry inherent risks and uncertainties.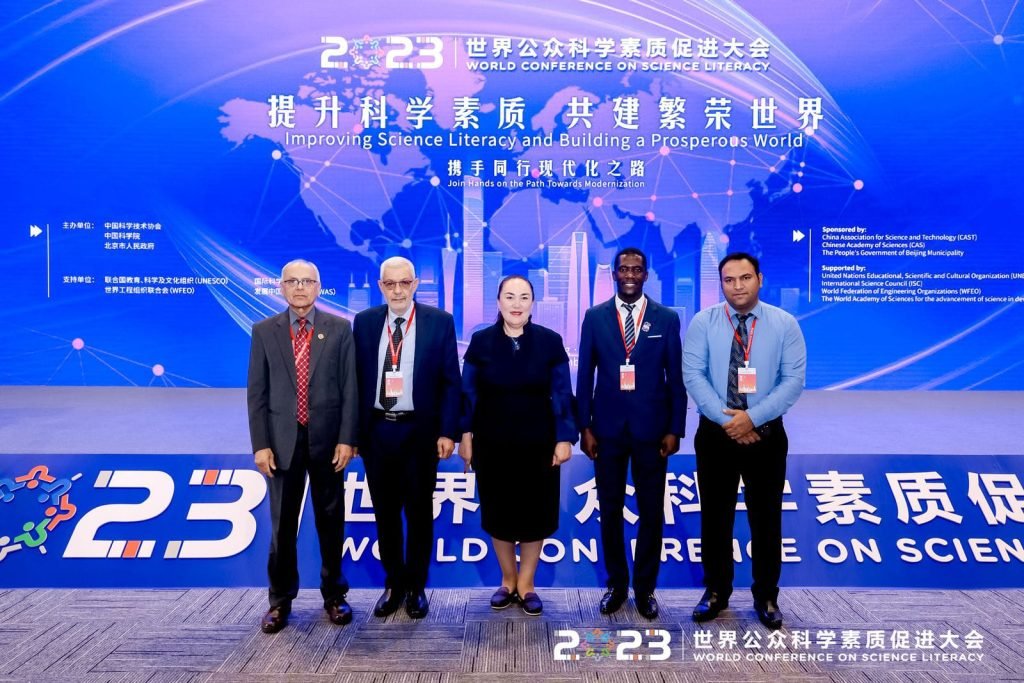 Notably, Mr. Abdul Rauf, Founder and CEO of the Pakistan Science Club, stands among the esteemed preparatory members of the World Organization for Science Literacy.
In the year 2023, the 5th preparatory committee meeting was convened in Beijing, China. Preceding this gathering, the Preparatory Committee of the World Organization for Science Literacy convened on September 18, 2023. Mr. Abdul Rauf participated in this meeting, bringing a valuable perspective from the Pakistan Science Club, which significantly contributed to discussions on science popularization and public science literacy.
This year's meeting agenda encompassed the establishment of specialized committees, each entrusted with the responsibility of advancing scientific literacy on a global scale. The approved committees are outlined as follows:
Special Committee on Scientific Education: This committee is dedicated to engaging young people, and nurturing their curiosity, imagination, and scientific and technological talents for the future. Its mission also involves promoting and fostering cooperation in the field of scientific and technical education for young individuals.
Special Committee for the Development of Science Museums and Technology: This committee seeks to enhance the capacity and quality of services in science while improving scientific literacy. It aims to facilitate international cooperation in aspects related to scientific and technical museum construction, development and maintenance of exhibits, adaptation of scientific education, and more.
Special Committee for the Dissemination of Scientific Knowledge and Popularization of Science: This committee's objectives include enhancing the quality and diversity of scientific communication methods, organizing activities to popularize science, facilitating academic exchanges, promoting openness and resource sharing, fostering scientific and cultural dialogue among communities and regions, and providing content and resource support for science literacy.
Special Committee on Literacy Evaluation and Study: The primary mission of this committee is to monitor, assess, and collect data in the field of scientific literacy.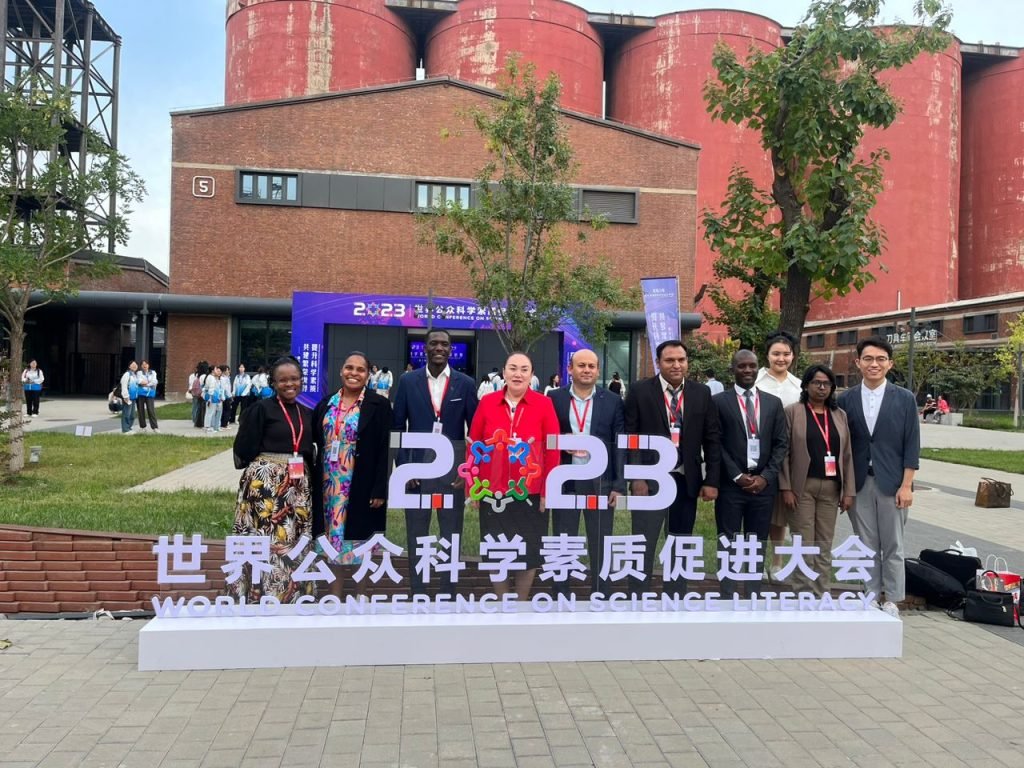 The Pakistan Science Club takes great pride in being an integral part of the preparatory committee, with Mr. Abdul Rauf, Founder & CEO of the Pakistan Science Club, representing PSC at this esteemed conference. We are enthusiastic about the progress achieved thus far and eagerly anticipate the impactful contributions these committees will make in advancing global scientific literacy.