Little Inventor 7 to 10 years
Day 1 Rocket Science
A rocket is a manmade vehicle that uses thrust from a rocket engine to travel. The main emphasis is on the understanding of a model rocket, its aerodynamic structure, the concept of pressure, Pascal's law, and its application in the energizing of the model rocket.
Day 2 "Lift the Car" Pneumatic jack
A pneumatic jack energized from a container having a pressurized gas therein for rapidly and effortlessly lifting an object such as a motor vehicle including an automobile, a van, and a truck for one purpose of changing a tire that has gone flat is disclosed
Day 3 "Discover A Hidden World" with your Own DIY Microscope
In doing the project of making a personalized DIY microscope, children will learn about basic optical instruments, their importance, and their applications in everyday life. Topics that will be covered are light and its properties, optical instruments along principles of optics and light. The participants will have a better understanding of design and making, hands-on expertise, team building, and presentation.
Day 4 "Cleaning Day" Vacuum Machine
A DIY vacuum machine allows the child to be actively involved in the process of building a live battery-powered working model of a mini vacuum cleaner.
Day 5 STEM Challange
---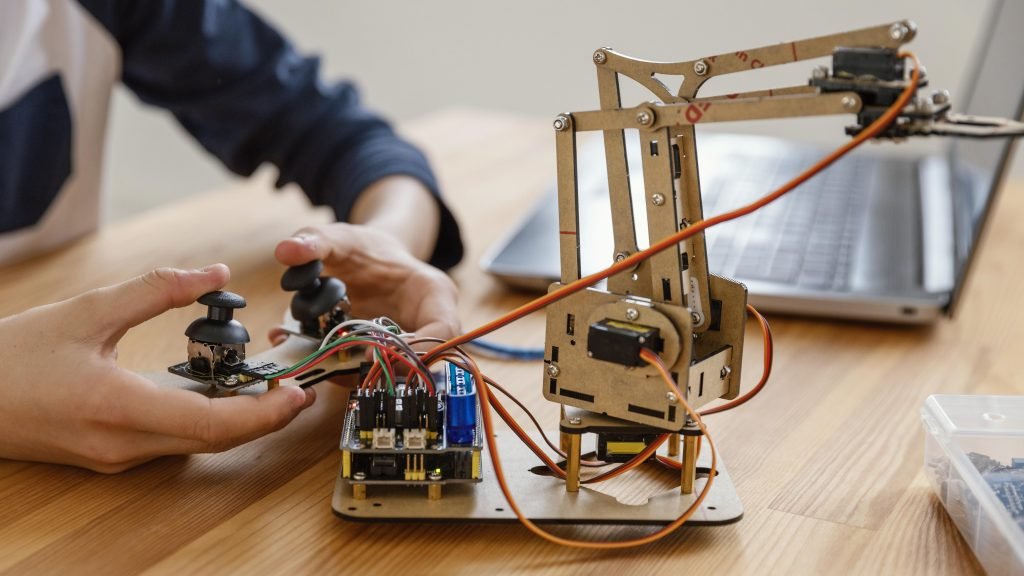 Robo Scientist 11+
Construction of mechanical robot
Basics of electronics
Coding
Task: To build a mimic robot
---
See also
2017 course outline
2016 course outline
2015 course outline
2014course outline
2013 course outline
---